7 Luxury Romantic Getaways Near Peoria
7 Luxury Romantic Getaways Near Peoria
Valentine's Day is approaching fast, but we've got you covered! Sticking within a 3-hour-drive bubble (except for one spot, but it's worth it!), we've compiled a list of 7 luxury getaways perfect for your romantic weekend. All luxurious, all fun, and all special enough to make you feel far from home. Good luck!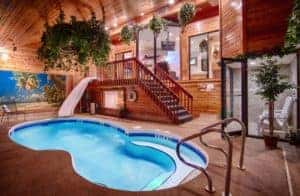 1. Sybaris Pool Suites
Voted "Best Romantic Getaway in the United States," Sybaris's five locations across Illinois (3), Wisconsin (1), and Indiana (1) offer some of the most drool-worthy hotel suites in the world. Feel like royalty in a suite with waterfalls, waterslides, whirlpools, steam rooms, massage chairs or massage therapists, and more.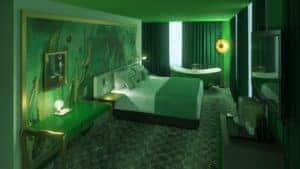 2. Angad Arts Hotel + Four Seasons Spa
St. Louis is stuffed full with romantic things to do. The Angad Arts Hotel is truly something special, so be sure to book a room in your favorite color option. Browse their luxury art galleries, drink an artisanal craft cocktail on their rooftop bar, and serenade each other in their "play room." Be sure to spend a morning at the nearby Four Seasons Spa and enjoy dinner on a riverboat cruise near the arch!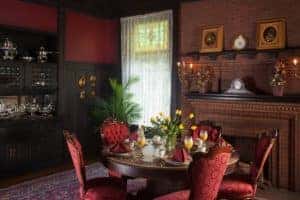 3. Vrooman Mansion Bed & Breakfast
A quick 45-minute drive to Bloomington gets you to the Vrooman Mansion, a gorgeous and private historical estate. Your accommodations will be luxurious enough that you may not even want to leave the room, but if you do, you'll be close to more than enough fine dining and boutique options.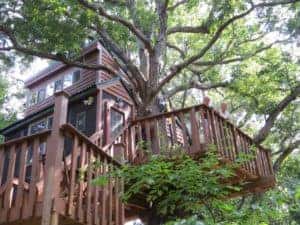 4. Treehouses at Timber Ridge Outpost
Have the most luxurious glamping experience of your life while feeling like Tarzan and Jane in the small village of Elizabethtown, IL. Reconnect with each other in a cozy treehouse with your private hammock, surrounded only by the tranquil noises of mother nature. Also available are hiking, fishing, grilling, kayaking, archery golf, horseback riding, delivered home-baked goods, massages, and more.
5. Lemp Mansion
Once home to St. Louis's own Lemp family, the Lemp Mansion may not be for the faint of heart: While gorgeous and dripping with elegance, the Lemp Mansion is supposedly haunted. In addition to its fascinating history, the Lemp has a restaurant downstairs, mystery dinners, ghost tours, and more.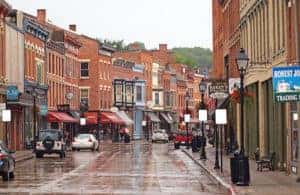 6. Galena Bed & Breakfasts
If your Valentine loves quaint, charming towns full of history and antiques, look no further for your special getaway. Galena, IL is famous for its luxury bed and breakfasts, and its doubtful that you could make a wrong choice with any of them. Feel like you've stepped back in time as you stroll, dine and shop downtown. Don't forget to take a trolly or ghost tour while you're there!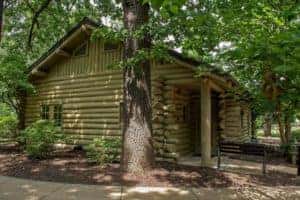 7. Starved Rock Private Log Cabins
Escape from the hustle and bustle of the busy modern world by renting out your own private log cabin at one of the most beautiful and peaceful places in the midwest. Hike, have a masseuse team come to your cabin, enjoy delicious food and drinks with live entertainment, explore secluded waterfalls and caves, all while enjoying each other's company, distraction free.
Thanks for reading! If you have other recommendations to add, feel free to share them with us.
NEXT UP: 14 Items You Should Stow in Your Vehicle
Find the Perfect Porsche for Your Road Trip Here.
309-243-7000
2322 Van Winkle Way
Peoria, Illinois 61615