Best of Porsche: The 2010s
Best of Porsche: The 2010s
When it comes to the Porsche brand, there truly isn't much not to obsess over. Their aesthetic is unmatchable, their history in motorsports is unequaled, and their breadth of accomplishment is untouchable.
To celebrate the closing of the 2010s, we have compiled a list of some of the best Porsche models we've seen over the last decade. It's not an easy list to make, seeing as how many masterpieces emerge from the Porsche factory every single year. Factors taken into consideration include advanced technology, driveability, performance, historical significance, and fan desirability. While there are plenty of honorable mentions, including the 2019 Porsche Cayenne Turbo or just about any Porsche Boxster model, we have done our best to give you some of the ten best of the 2010s, in no particular order.
If they aren't already mentioned below, be sure to let us know your favorite Porsche models from the last ten years. Thanks for being such a special part of this last decade for all of us here at Porsche Peoria.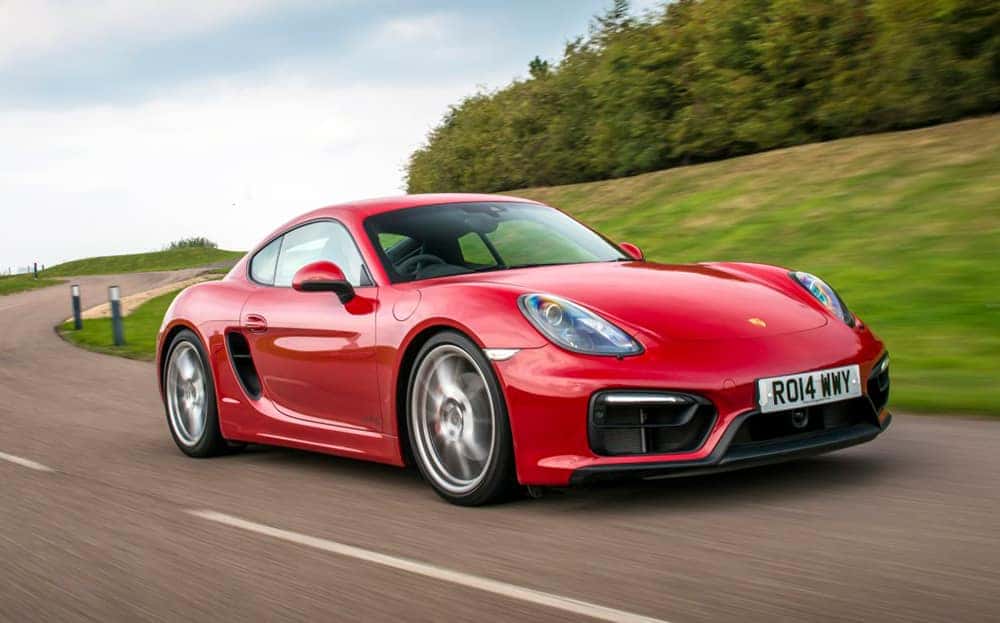 1. The 2015 Porsche Cayman GTS 981
Dubbed "The Essence of the Porsche Brand," the 2015 Cayman GTS 981 is considered by many to be the perfect luxury sports car. This model was born with a 3.4L flat six engine, 340hp, and a top speed of 177mph. The Cayman GTS 981 also received a multitude of upgraded sporty, powerful, and aesthetically-pleasing features, many of which were still unheard of in the automotive world. Competitors just couldn't match how easy and fun this particular gift from Porsche was to drive.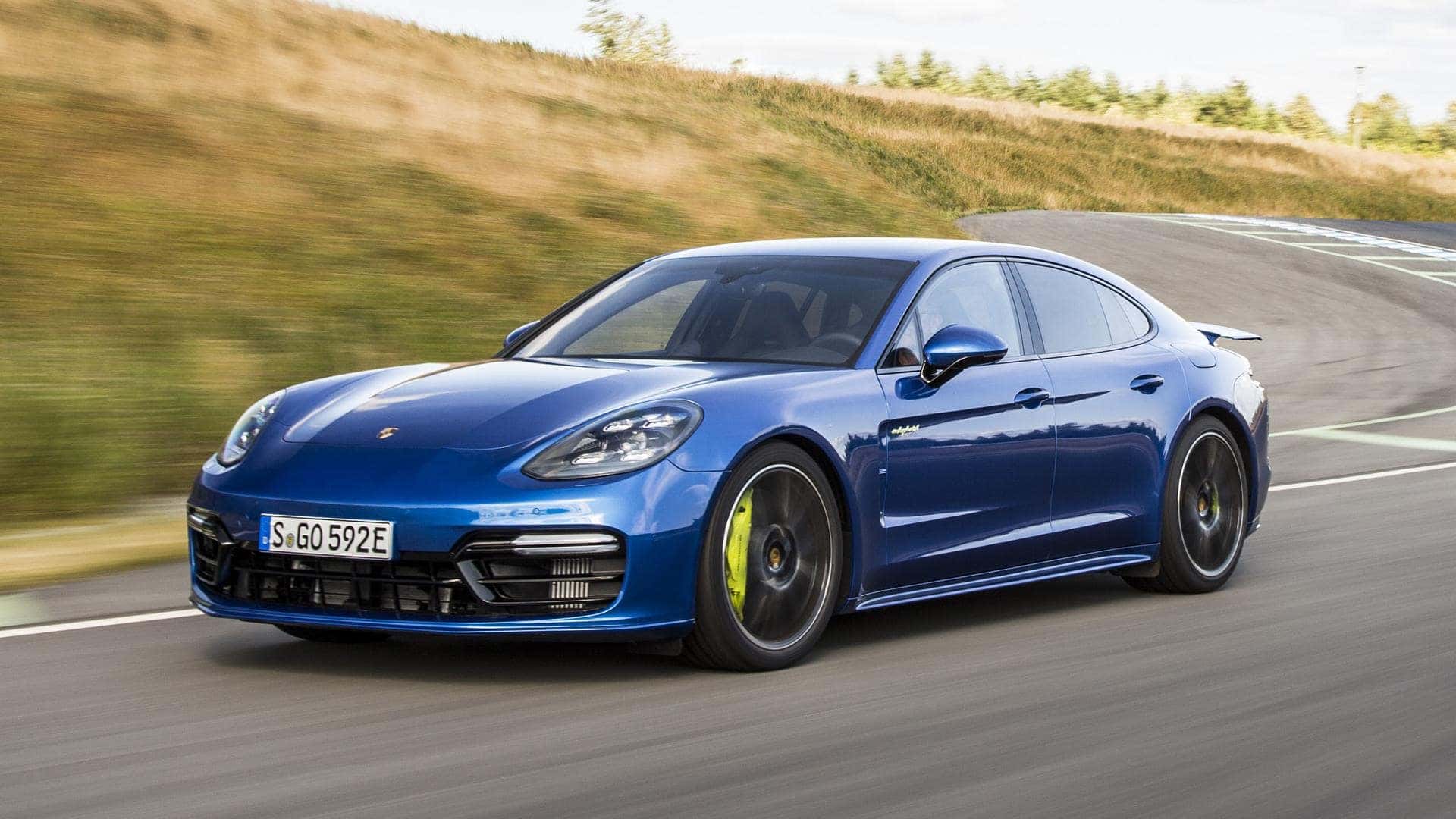 2. The 2017-Present Porsche Panamera Turbo S E-Hybrid
A hybrid 4L V8 engine, hp of 680, and a 188mph top speed meet to power the Panamera Turbo S E-Hybrid. These latest few renditions of the Panamera received a serious upgrade to design, and drive even better than earlier models. The Panamera gave Porsche fans the perfect marriage of a four-door family car with a sports car, and the "E," (Executive) gave an added six inches for back-seat riders. Car and Driver stated it best, this is the ultimate vehicle to take across continents.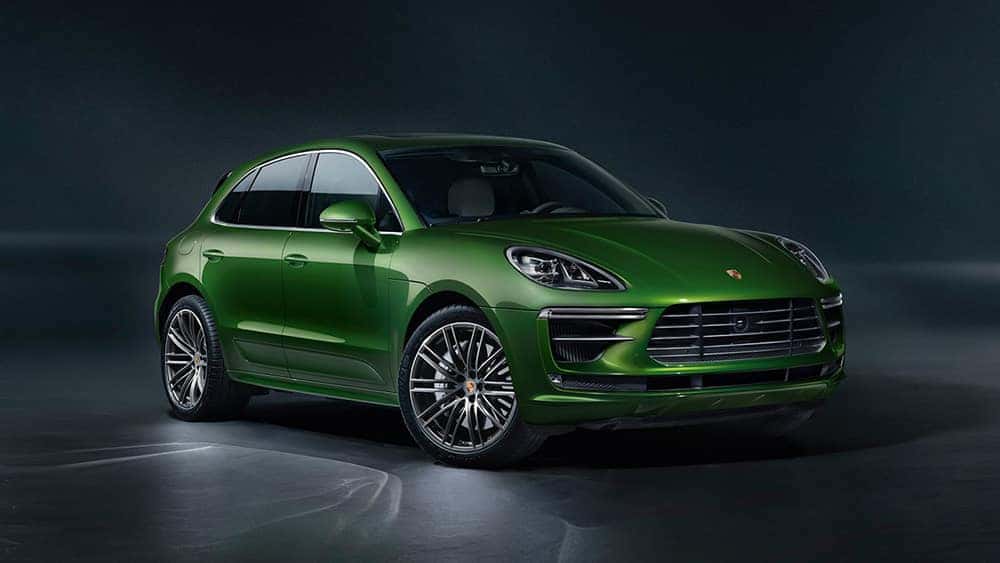 3. The 2017-Present Porsche Macan S Turbo with Performance Package
One of the world's absolute favorite compact luxury SUVs, this line of Porsche Macans offered owners a Turbo 3L V6 engine, 440hp, and a top speed of 158mph. Reviews from drivers over the years have said the same thing over and over again: There isn't anything not to love about the Porsche Macan. It's crazy quick, it's roomy, it's practical, it's powerful, it's fun to drive both around town and cross-country, and it's gorgeous.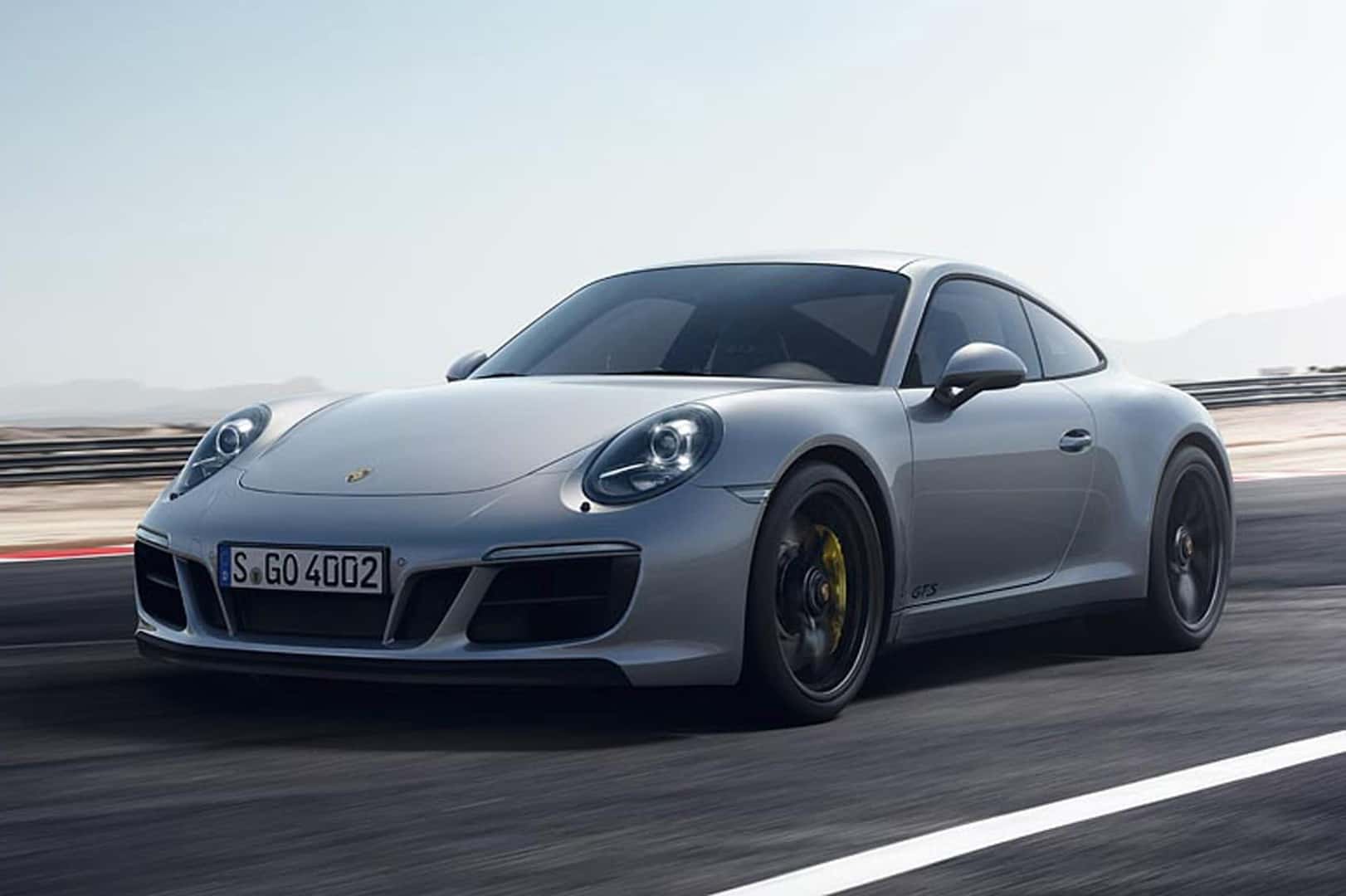 4. The 2008-2011 Porsche 911 Turbo 997
An incredibly fast top speed of 193mph, the 3.6L Turbo flat six engine with 470 horsepower worked together to give Porsche fans one of their favorite supercars. Among a long list of incredible features, this particular model lineup also had an optional Sport Chrono package. This included a Sport mode with an overboost function, giving drivers 20% more turbo pressure. To top it all off, the 997 Turbo's design is truly timeless. Even after all these years, it still looks gorgeous by today's standards.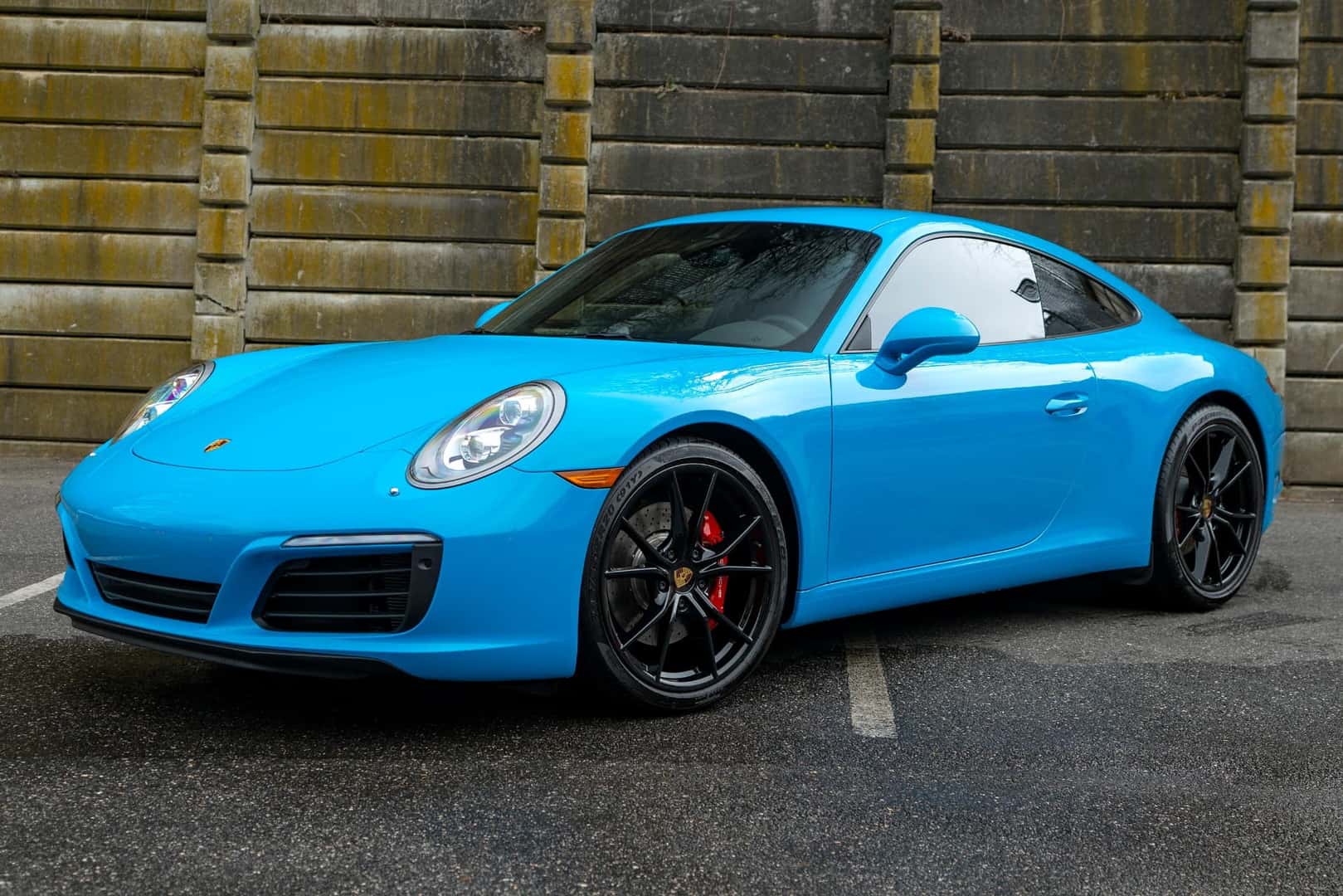 5. The 2016-Present Porsche 911 Carrera S 991.2
Sticking again with the fan-favorite 911 lineup, this Porsche's Carrera S model is the true Goldilocks Zone of the 911 range. A Turbo 3L flat six engine, 416hp, and 191mph top speed made the Carrera S an all-around winner for those wanting a powerful sports car that was still reasonable to use (or showoff) in everyday life.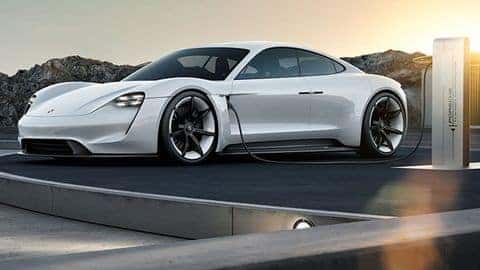 6. The 2020 Porsche Mission E: The Taycan
One of the most highly-anticipated vehicles in the last handful of years, the Porsche Taycan is already set to take over the future of electric driving. Already winning awards like "Car of the Year" and more, the Taycan has more than just Porsche fanatics excited. The Porsche brand has always been a key influencer in the automotive industry, and we are excited to see where they lead us as all auto brands start to make their switch to electric.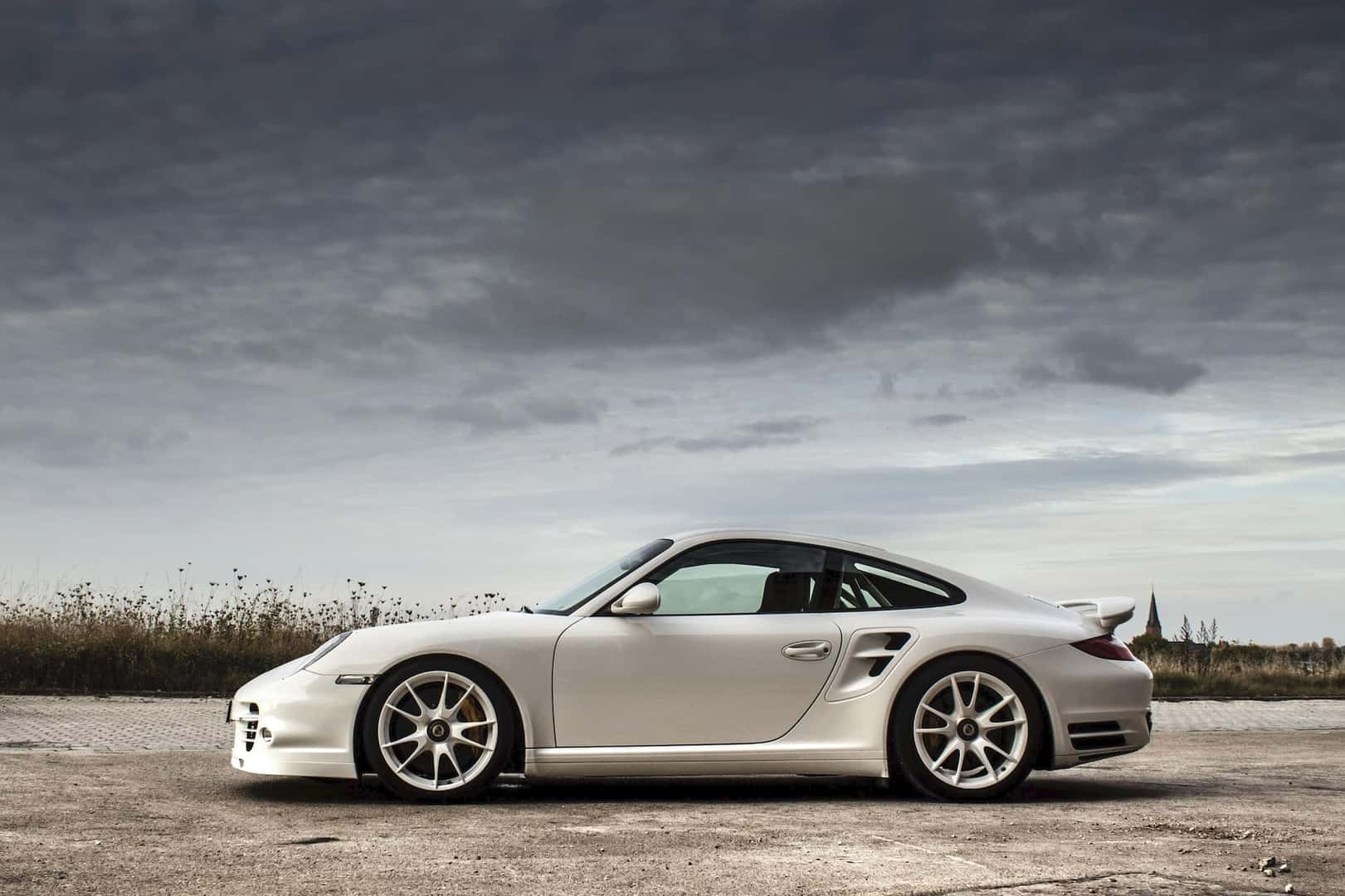 7. The 2017- Present Porsche 911 Carrera GTS 991.2
Brother to the already mentioned Carrera S 991.2, this Porsche triumph boasts a 3L turbo flat six engine, 450hp, and a 193mph top speed. This particular model has ranked high atop list after list for best sports cars, including Best Value, Best 911 You Can Buy Today, World's Best Luxury Sports Cars, and further on. This model gives Porsche fans one of the best driving experiences available. We highly recommend driving one should you ever have the chance, even if it might make any other vehicle seem dull afterwards.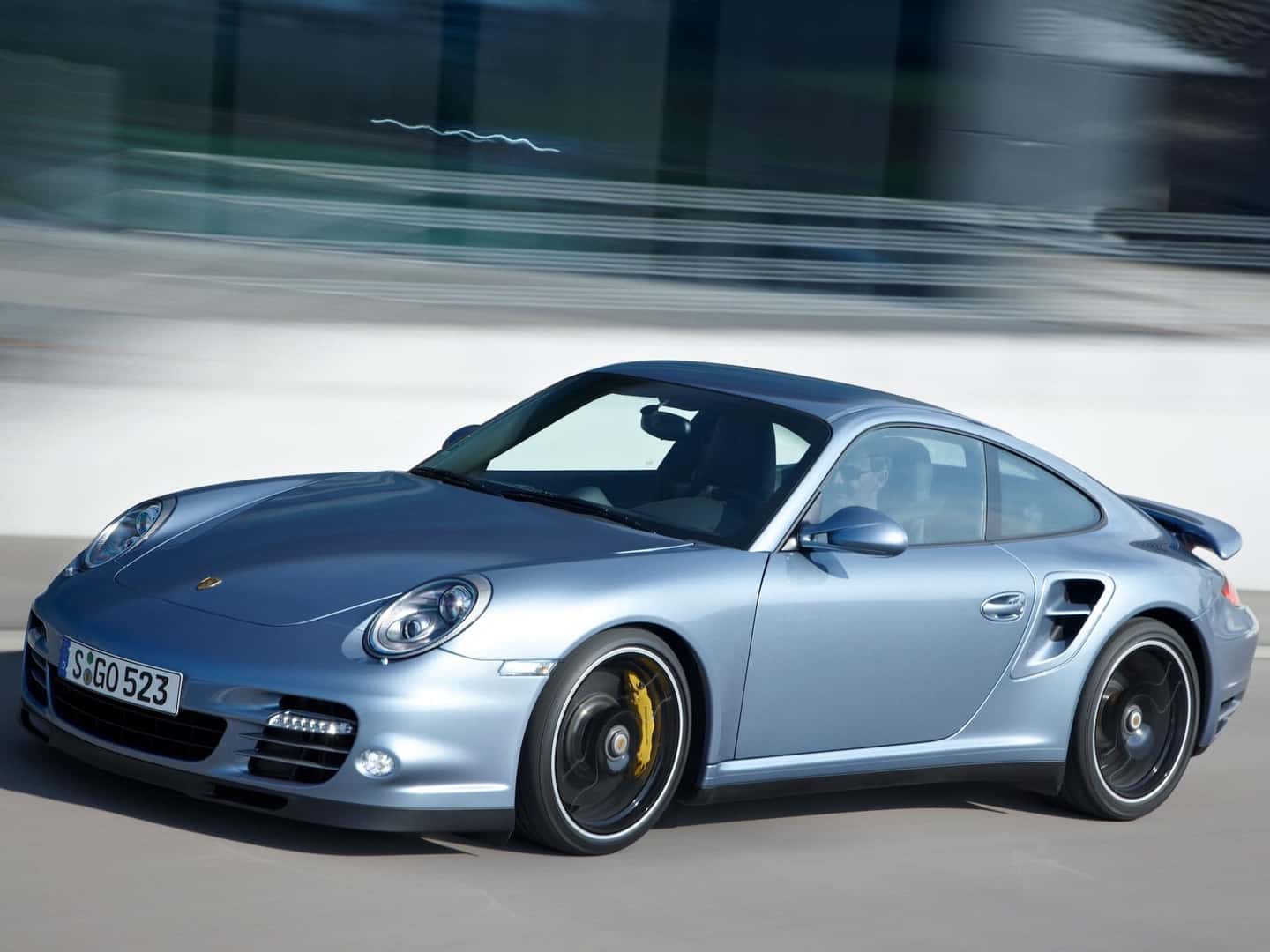 8. The 2010-2013 Porsche 911 Turbo S 997
Even by today's standards this Porsche model is still incredibly quick, deliciously luxurious, and surprisingly comfortable for a sports car. With a 3.8L twin turbo flat six engine, this 997 Turbo S offered up 530hp and a 195mph top speed. This model has aged fantastically, and even if the younger generations are much faster, it still certainly is something special.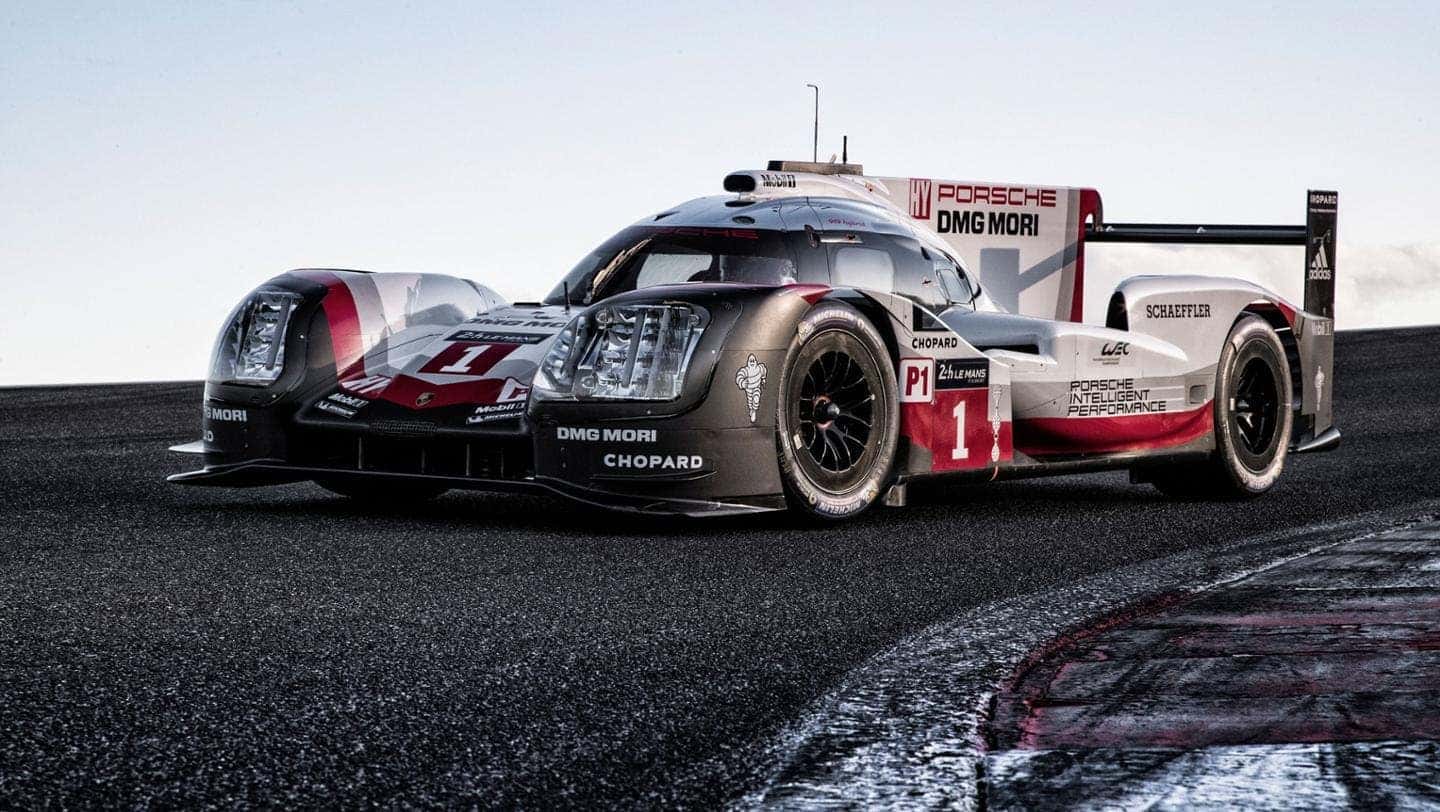 9. The 2014-2017 Porsche 919 Hybrid
This extraordinary model reminded the world that Porsche will forever be the "motorsports top dog." It had been several years since Porsche won an overall victory at the famed Le Mans race track, but the 2014 Porsche 919 Hybrid took home the gold with its 2L V4 hybrid engine, 900 horsepower, and a top speed of 211mph.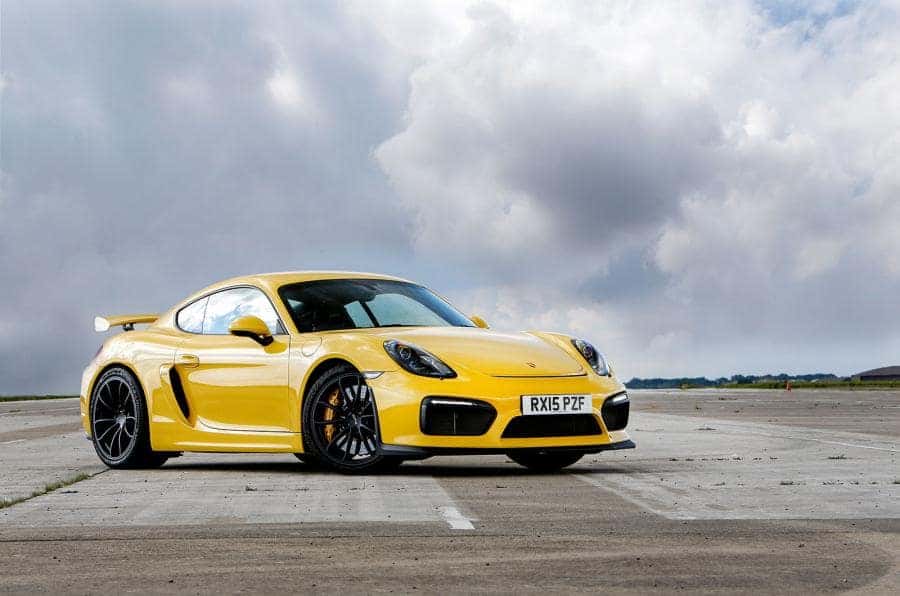 10. The 2015-2016 Porsche Cayman GT4
With some already-favorited components taken from the 911 GT3 and the Carrera S, combined with a few new record-breaking tweaks, Porsche was able to create a magnificent sports car that was a winner both on the race track, and on the roads. With a 3.8L flat six engine, 380hp, and a 183mph top speed, this model has been called "the perfect car," and "the classic Porsche."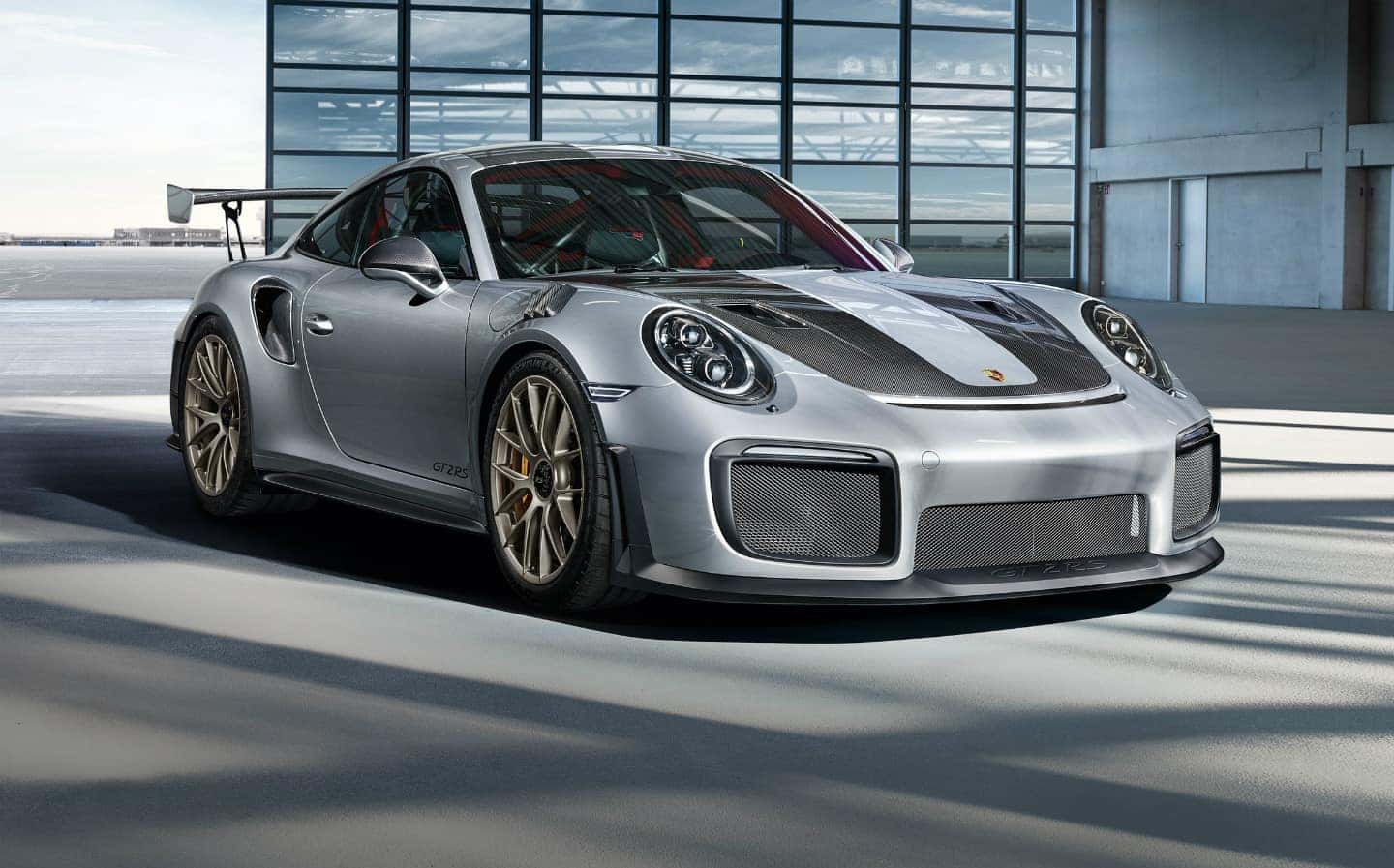 11. The 2017-2018 Porsche 911 GT2 RS 991.2
This beauty became Porsche's quickest and most powerful street-legal 911 ever produced, smashing lap record after lap record. Composed of a 3.8L Turbo flat six engine, 690hp, and a top speed of 211mph, this model is going down in history as the best 911 that's easy to drive, "until you floor it and scare yourself silly."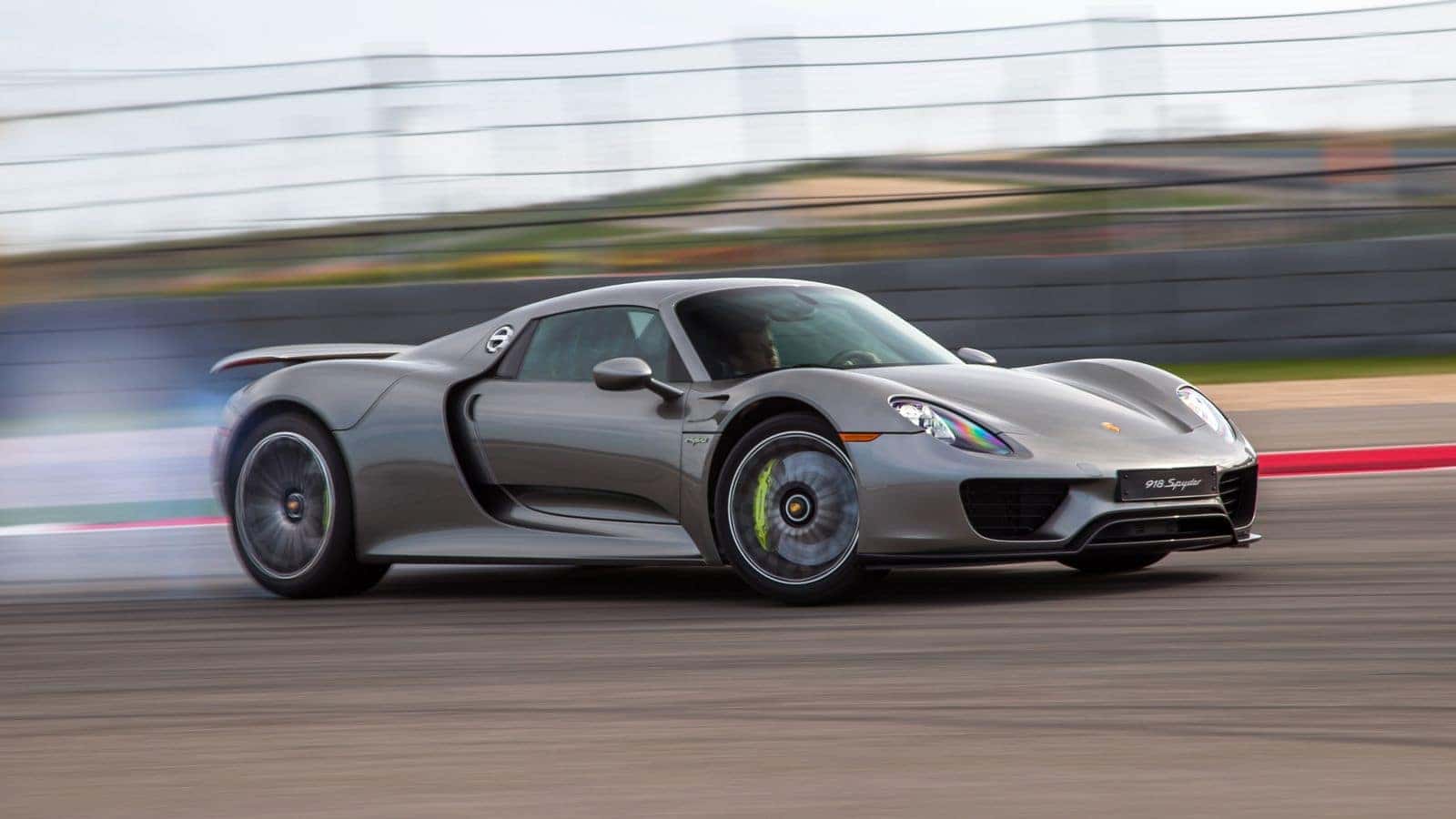 12. The 2013-2015 Porsche 918 Spyder
An almost $1 million car, this remains to be one of the fastest accelerating cars on the planet, and one of the fastest driving cars in the world thanks to Porsche's genius engineering. Features included a 4.6L V8 hybrid engine, 875 horsepower, and a 211mph top speed.
If one of your favorite Porsche models from the last decade was left off this list, be sure to let us know! Thanks for reading!
NEXT UP: Key Differences Between the Porsche Macan and Porsche Cayenne
To stay updated on blogs, videos, photos, and all things Porsche, be sure to follow us on Facebook, Instagram, and YouTube!
309-243-7000
2322 Van Winkle Way
Peoria, Illinois 61615