Jack Pearl Memorial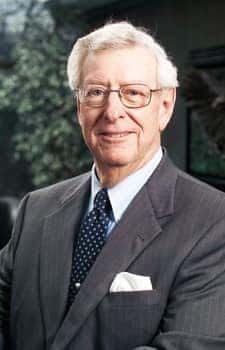 It is with a heavy heart that we announce the passing of our Founder, Jack Pearl. Mr. Pearl passed away Thursday night surrounded by his family. To honor his memory, our offices will be closed on Wednesday, January 17th. Regular hours will resume on January 18th.
Though we've lost a compassionate and charismatic leader, we will carry in our hearts the legacy he leaves behind and the incredible accomplishments he achieved throughout his life.
At 91 years old, Mr. Pearl lived a long and full life. He was a loving husband and a father to six children, a grandfather and a great-grandfather, a Navy veteran, a Bradley University graduate, a PIMA Legend, and of course, he is the reason we are all here today at Pearl Companies.
Though Mr. Pearl will be sorely missed, we will honor his memory by dedicating ourselves to the work and the company he loved so much.
During this time, please keep the Pearl Family in your thoughts and prayers.
We celebrate the fact that we are all a part of his dream now. In this way, he continues to bless us today and into the future.
Visitations will be held from 4-8 p.m. Tuesday, Jan. 16, and 9-10 a.m. Wednesday, Jan. 17 at St. Thomas the Apostle Catholic Church, 904 E. Lake Ave., Peoria Heights, Ill. Funeral service will be held at 10 a.m. Jan. 17 at St. Thomas the Apostle Catholic Church.